Platform Builder forums
Sat Jun 09, 2018 9:15 pm by Alju5
Dear members! I am not active with Mario Builder nor it's forums anymore although I still view some activity here sometimes. This is because of the need to choose some activities from all ones in ridiculously limited time. Good things are that I spend more time on something that has been created by the same creator as for Mario Builder. This is Platform Builder and it's own forum.
To be all …
Comments: 0
Mario Builder V11 is OUT!
Sat Jan 14, 2012 6:24 am by Pixel Turtle
Mario Builder V11 -
-Many kinds of enemies can be placed ontop of a pipe opening. This will cause them to continually spawn from that pipe.
-Added an invisible text block
-Added the pink piranha plant by Alju5 through the engine challenge
-Added the ice bro by lukasmah through the engine challenge
-Added Ice bro to the overworld
-Boom Boom and Koopalings must take multiple shots …
Comments: 0

What do you think World 11 should be?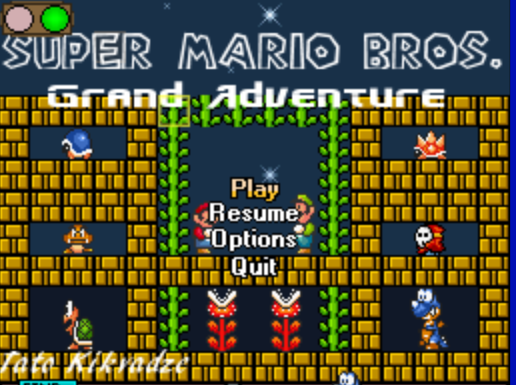 This is my first Mario Builder game, it will feature 11 or 12 worlds, a storyline, secrets and more. You will play this game as Mario, final boss/main villain will be Bowser. Game gets more difficult as you progress, 1st world is very easy, 2-4 worlds will be easy, but bit more difficult, 5-7 worlds will be medium, 8-9 worlds will be hard and 10-12 worlds will be very hard.
List of Worlds
:
1. Grass Field - 5% complete - A small grassy field which will have elements from classic Mario games. It will have Mario's House, 6 levels, 1 mini-castle/fortress/barracks, 1 Ghost House, 1 gate, 1 pipe, 4 bonuses, 1 battle and 1 castle. This world will be pretty basic and easy, so not everyone might like this world.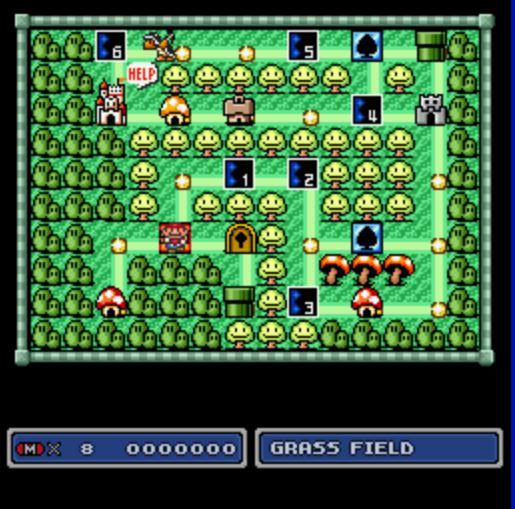 2. Lava Volcano - 1% complete - A volcano which will have levels that are like the lava levels from Mario games. So i know what you are asking now. Why is this second world and not the last? Because pretty much every Mario game's final world is lava world, so i decided to make an easier lava world.
3. Dust Dessert - 0.5% complete - A long dessert world.
4. Crystalia (Frozen Hill) - 0% complete - An ice world, that will be different from classic Mario ice levels.
5. Pirate Sea - 5% complete - A sea world which will have elements from Pirate movies and classic Mario water/island levels.
6. Mix Forest - 0% complete - A forest that is a mix of other Nintendo forest levels.
7. Bowser's Fortress (Bowser's Giant Castle/Bowser Bastion) - 25% complete - A fortress which is based on some fortress levels from other games, also you might not like this world because... well play it (When it will be finished) and you will know why. Also, this world will introduce Bowser's Clone, named Serbow.
8. Sky Way - 5% complete - A long cloudy world which will be like classic sky levels.
9. Portal Dimension - 20% complete - A world when you will enter a level that is based off one of the previous worlds, after finishing all of them, you will enter the grey pipe that takes you to PLANET BOWSER.
10. Planet Bowser - 5% complete - Biggest world of the game, Bowser created this world as a kingdom to rule the universe. you will fight Ludwig von Koopa here.
11. Nothing yet (But it will be some kind of Spaceship or something else or it will be same as World 12, and real World 12 will just have the ending message)
12. Final World - 75% complete - An outer space world. World will only have one castle, just castle, but this castle will be huge, you will fight all the koopalings and then you will met Bowser at the end.
When you are entering a Boss Gate, do not jump, until it closes or the game will crash.
After Finishing the Project, i will make Super Mario Bros. - Grand Adventure L, you will be able to play as luigi in first 8 worlds, but it will have 2 new worlds: Earth and Challenge Palace.
Game will have some new tiles, backgrounds and music.
I will only post demos/screenshots of first four world, other worlds will only be playable in Final Version.
Demos: First demo will have Complete World 1 - Grass Field.
Video: Coming soon...
Screenoshts: Coming Soon...
Final Version Download: Download will be available in Spring 2014 or Summer 2014.
sorry if my english is not very good.
Thanks Thing Ting for making this game, without it, i would never been able to make this game.
Backgrounds and Music belong to Nintendo, SEGA, Capcom, Square Enix, Disney, HAL Laboratory, OC Remix, NASA.
Last edited by kikvadze03 on Tue Oct 08, 2013 12:27 am; edited 9 times in total

kikvadze03

Member





Posts

: 3


Join date

: 2013-10-05



Sounds like a great game,one question though (I always ask people this question) are you going to be posting demos for your game?
nradoto wrote:Sounds like a great game,one question though (I always ask people this question) are you going to be posting demos for your game?
Thanks. I will post demos, but only of first four worlds.

kikvadze03

Member





Posts

: 3


Join date

: 2013-10-05




---
Permissions in this forum:
You
cannot
reply to topics in this forum